Solon Community Living welcomes new residents who will benefit from living in our neighborhood!
SCL is a non-profit property owner who will hire a Community Director and two Resident Assistants for a 24/7 supplemental layer of support and peace of mind for residents and their families. The Resident Assistants (RAs) will assist the Community Director and will reside at Solon Community Living. They will be on call in case of emergencies or when extra help is needed.
Residents and their families are responsible for arranging any necessary in-home support services. The family or guardian of the resident can work with the individual's Support Administrator (SA) from the County Board of Developmental Disabilities (if applicable). Typically, some of these services are paid for by Ohio Medicaid waivers, private resources, or a combination of the two. Residents will have free choice of their personal care provider or agency.
---
SOLON COMMUNITY LIVING IS A NEIGHBORHOOD WITH SUPPORTS BUT IS NOT A MEDICAL HOME, LICENSED CONGREGATE CARE, OR ASSISTED LIVING FACILITY. SOLON COMMUNITY LIVING IS NOT A DIRECT CARE PROVIDER.
---
The Community Director will foster relationships between residents, their families, SCL, and care staff but their duties may also include:
Ensuring programs and engagement opportunities are routinely available for staff and residents

Serving as a liaison between families and residents with the Board of SCL

Oversight of the SCL property

Knowledge about residents, their families, care staff, and available resources

Investigate and coordinate add-on services such as meals and house cleaning if requested by families
Resident Assistants (RAs)
Two Resident Assistants will be hired for on-site, on-call hours to provide an extra level of security and oversight. The RAs will live on the property. The RAs on-site would be available for helping the Community Director and the residents with socialization, living skills, and general questions
On-site housing for some Direct Support Professionals (DSPs)
The challenge of finding qualified, reliable staff due to low pay, high turnover, and career advancement has reached a crisis point.

SCL seeks to create a better working environment for DSPs by focusing on their needs as well and providing an attractive housing arrangement on-site in caregiver suites situated upstairs from residents' homes. This will result in a more stable, affordable lifestyle for staff resulting in more consistent, quality care for residents.

"House Sharing" is another potential option for residents who have more care needs. The resident has the rental lease for their home and a person who lives with them and provides support would pay the rent approved by SCL. Some of the ground floor homes will have two bedrooms for this option."
Solon Community Living is a Unique Housing Model.
From our extensive nationwide research of other communities, we feel Solon Community Living will offer families a turn-key, sustainable housing option for their loved one, without the worries and responsibilities of ownership.
There are two financial components for living at SCL:
1. One-time stakeholder's fee
This supports the development and construction of the homes. Our goal is to raise additional funds to reduce the amount families will have to contribute to create this unique neighborhood.
2. Rent and Community Fee
The Community Member (Resident) pays an affordable rent, and their family pays a community fee which covers the following:
Professional property management, ongoing maintenance, capital improvements, and other services (i.e., landscaping, snow plowing)

Purchase and maintenance of all major appliances

All utilities (except cable TV and phone)

Long-term sustainability of the community

The salaries of the Community Director and Resident Assistants who will be on-site to provide 24/7 supplemental support to residents. (This will be in addition to the personal caregivers that some residents will have within their own homes)

Education/Entertainment/Enrichment programming and other services based on input from residents and their families

– Note: Families/residents are responsible for furnishing and maintaining their home's interior.
Solon Community Living Homes' Planned Features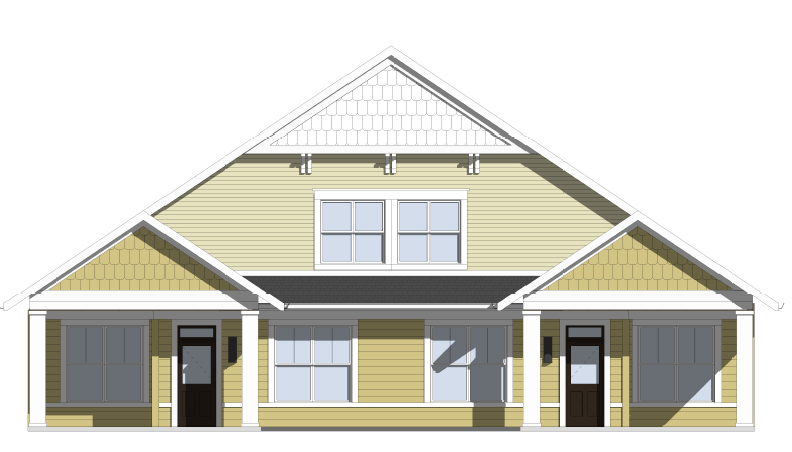 Plans call for 14 residences: single story, ADA compliant, 1 bedroom/1 Bath (approx. 800 sq.ft.) or 2 bedroom/2 bath (approx. 1000 sq.ft.) homes in various building types (duplex and quad) with at least a 1-car garage
A variety of technology will be incorporated for extra security, safety, and communication
Neighborhood Community Room will include:

Teaching kitchen for residents
Large living room area for dining or events
Office and meeting space/sensory room
Outdoor terrace for gatherings and cookouts