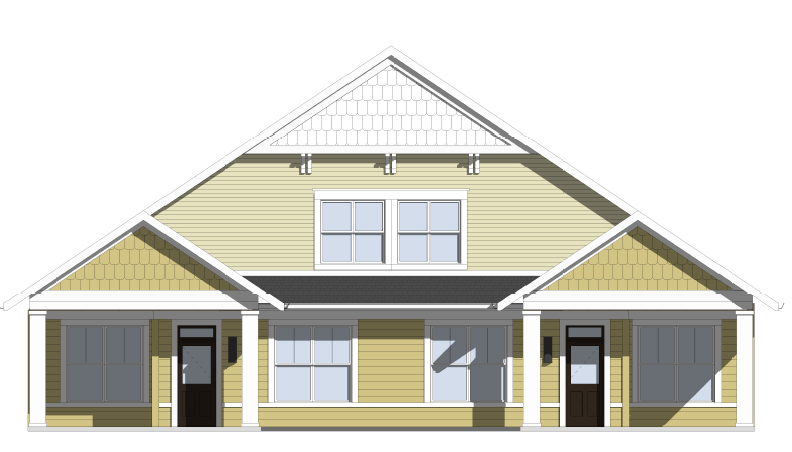 14 single story, ADA-compliant residences with attached garage: 1 or 2 Bedroom options
One Bedroom – approx. 910 sq ft

Two Bedroom – approx. 1135 sq ft

(10) Two bedroom homes & (4) One bedroom homes
Additional Safety & Security Features
Soundproof insulated walls at highest level 52Db rating.

2 hour and fire walls between units.

Fire suppression systems in all units with alarms that notify local fire department.

Wall mounted toilets for easier cleaning and ADA safety grab bars.
Showers and bathtubs include ADA safety grab bars.

Backup generators support each building with natural gas fuel.

Doors and locks with special thumb print ID, three level entry (thumb print, code and key). Smart technology records all entries and exits. Families to have supporting smartphone app.