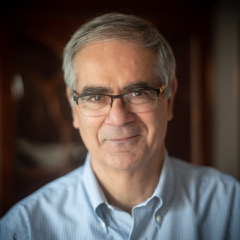 Ara A. Bagdasarian
Ara, along with his wife Leslie, are the co-founders of Solon Community Living, a charitable organization dedicated to providing accessible, safe, and sustainable housing for individuals with disabilities.
Ara retired from Travel Centers of America in 2015 as its Executive Vice President. His successful 37-year business career included roles in sales, marketing and management with Standard Oil of Ohio (Sohio), BP Oil, and TravelCenters of America. He earned his Bachelor's degree in Business from John Carroll University and an MBA from the University of Dayton. In 2015, Ara was awarded the Distinguished Marketing and Sales Award from the Sales and Marketing Executives of Cleveland. He served 12 years as a board member and past president of the Cuyahoga County Board of Developmental Disabilities. He is also the co-founder of the Fragile X Alliance of Ohio. He currently serves on the board of John Carroll University. He is active in the Armenian Community and serves as the Ohio Chair for the Armenian Assembly of America.
Ara and his wife Leslie reside in Solon with their two children, Julie and Alex, who are both young adults impacted by Fragile X Syndrome.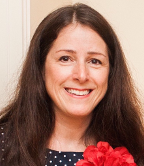 Leslie A. Bagdasarian
Leslie, along with her husband Ara, co-founded Solon Community Living in 2018.
Originally from Chelmsford, Massachusetts, Leslie attended The Ohio State University and was a member of the Delta Delta Delta sorority. She graduated with a degree in Medical Communications and Bachelor of Science in 1983.
After moving to Cleveland, Ara and Leslie were married in 1985. Leslie worked in the Medical Illustration department at Case Western Reserve University and then for Pro Shows, a graphics/AV company serving the Cleveland business community. In 1995, Ara and Leslie's two children, Julie and Alex, were both diagnosed with Fragile X Syndrome, a genetic disease that causes developmental delay and cognitive impairment. In 1997, Leslie and Ara formed the Fragile X Alliance of Ohio, a support group for families living with Fragile X, and has served as President since then. In 2005, she was instrumental in establishing the first Fragile X medical clinic for families in northeast Ohio. Leslie also served six years as a board member for FRAXA Research Foundation, a national non-profit dedicated to finding a cure for Fragile X.
Leslie has been an active advocate for individuals with disabilities for over 25 years and is also involved in the local Armenian church community.
The Bagdasarian Family has lived in Solon since 1997.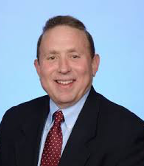 Gary R. Biales
Gary is Vice President of Development for Omni Senior Living, a leader in developing premium senior living communities with first class amenities located throughout Ohio. He utilizes his extensive knowledge of all aspects of projects, from site selection, due diligence, budgeting, pro forma preparation, entitlements, design/value engineering, and construction monitoring.
Prior to joining Omni, Gary was Executive Vice President and a Principal at Zaremba Group for 24 years where he was involved with hundreds of projects ranging from regional shopping centers, single tenant uses, hotels, apartments, industrial and office buildings. He managed both ground-up and redevelopment projects from their concept to successful completion.
Gary was born and raised in Cleveland Heights, Ohio. He obtained his Civil Engineering degree from the University of Cincinnati and an executive MBA from Baldwin Wallace University. He presently resides in Solon, Ohio with his wife, Laurie. They have a son, Scott and a daughter, Shawn and two wonderful grandchildren, Sloane and Jordan.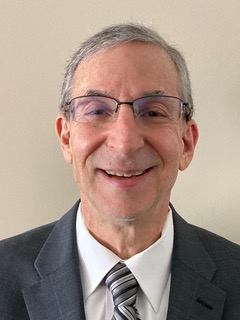 Lee Markowitz
Lee was born in Cleveland and raised in University Heights.  He obtained a B.A. in Mathematics from Kenyon College and a M.S. in Statistics and a Ph.D. in Social Psychology from Bowling Green State University.
Lee spent his 37-year career in marketing research, retiring in 2019.  He moved back to Cleveland in 1996, working from home five years for a New York firm followed by 19 years for a Paris firm.  For the last 13 years of his career, Lee was the Global Chief Research Officer for the company's Innovation Division, which had offices in 90 countries.  He was responsible for all of the Division's analytic methods.
In 1995, Lee and his wife, Theresa adopted Hannah.  She has special needs and Lee and Theresa have been actively engaged in the special needs community.
Lee has tutored math for 40 years, mostly for children and adults in the city of Cleveland.  He was a member of the executive leadership for his synagogue for 7 years.  He leads a social justice team within his synagogue.
Lee lives in Solon with Theresa. Their daughter, Chelsea, lives in Johannesburg, South Africa and Hannah lives in Orange, Ohio.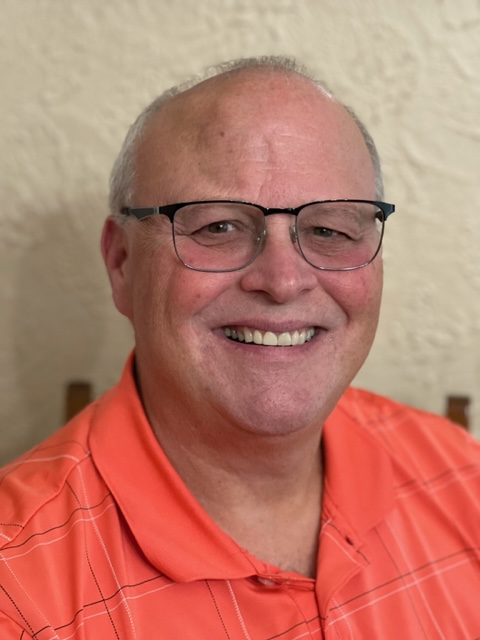 Rich Mazzola
Rich was born in Cleveland and raised in Parma/Parma Heights.  He obtained a B.S. in Accounting from the University of Akron and an Executive M.B.A. from the Cleveland State University.
As a certified public accountant (CPA), Rich retired in 2020 after a 40-year career in accounting, human resources, and management.  Industry experience included retail, financial services, healthcare, and manufacturing, involving areas of accounting and human resources management / operations, information systems implementation and process redesign.  Most recently he was Director of Total Rewards at TravelCenters of America.
Rich has a brother-in-law and sister-in-law with special needs.  He served 12 years as a board member and past president of the Cuyahoga County Board of Developmental Disabilities.  Additionally, he is a volunteer at the Ozanam Food Pantry, finance council member for St. Bridget of Kildare Church and treasurer for their Good Samaritan Ministry.
Rich lives in Parma Heights with his wife, Jeannette.  They have 3 children that reside in the area.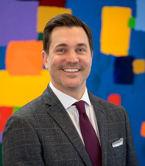 Michael T. Novak
Michael is managing director of Wellspring Financial Advisors, an independent personal wealth management and multi-family office he founded in 2007. He has extensive experience in the areas of estate planning, charitable gift planning, business succession planning and family governance and education.
As a certified public accountant (CPA), he also has experience in tax compliance and proactive tax planning. In addition to his CPA, Michael holds the Personal Financial Specialist (PFS) certification from the American Institute of Certified Public Accountants and is an Accredited Estate Planner (AEP). He received his Bachelor of Arts in Accounting from Ohio University.
Actively engaged in the Cleveland community, Michael serves committee or leadership positions for the Cleveland Museum of Art's Gift Planning Advisory Committee, the Cleveland Orchestra's Planning Giving Committee, the Jewish Community Federation's Professional Advisory Council Steering Committee, and University Hospital's Diamond Advisory Group. He also serves on the board of Bluecoats (President of the Board), the Ronald McDonald House of Cleveland's Board of Trustees, and the Church of the Gesu Endowment Committee.